Titles
Stories
Characters:
Derpy Hooves
Dreamscape is a place of opportunities, as a brony finds out when he opens a portal to Equestria.
In lucid dreams, the only boundaries are those that one self-imposes, but why should there be any limits at all? It's not like anything bad can come out of a dream, right?
Rated 18+ for rape.
Characters:
Mane 6
Discord has been corupted by the promise of power from a mysterious bipedal figure. Discord sends the Mane 6 to another demention, and the Mane 6 are about to try to go back, but something is holding them there...
Crossover into RWBY. Major RWBY season 3 spoilers through Fall.
Characters:
Princess Luna
It's time for a routine check up on Nightmare Moon. Celestia removes all potential means of escape to make sure the captive stays put. Despite her busy schedule and the memory of her sister still fresh in her mind, the alicorn in mourning finds it in her heart to talk to the condemned pony on the moon.
Characters:
Derpy Hooves
,
Original Character(s)
,
Other BG Pony
Years before Littlepip stepped from Stable 2, the Wasteland greeted all ponies with it's usual contempt. Tome Tale and his silent partner, Stranger, live day to day on their next bag of caps, until they stumble into something bigger than themselves.
Bigger than the whole of Equestria.
Based on Fallout: Equestria by Kkat.
This story follows Tome Tale. A scholastic pony that prefers talking to fighting. Though he also has a bad habit of pissing ponies off. A pony with a hidden past, in an effort for caps he gets himself tangled in something not necessarily good for his health. A Wastelander that had long since hardened himself to the horrors of the Wasteland, the ice in his heart threatens to melt as friends are made, loves are lost, and the Wasteland and Stars yield their most darkest of secrets.
Characters:
Mane 6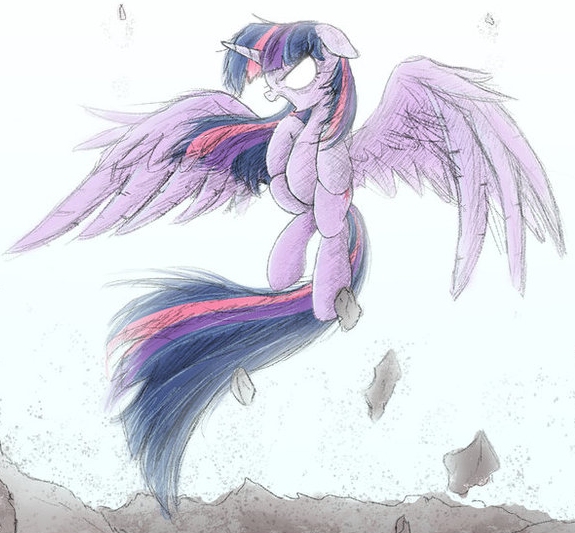 The Mane Seven are on a mission to spread friendship across Equestria. It sounds easy enough, but should they really let their guard down?
Twilight is confident that she can cope with any situation. Maybe she's right and there really is nothing to worry about… Maybe.
Characters:
Applejack
,
Discord
,
Fluttershy
,
Nightmare Moon
,
Pinkie Pie
,
Princess Cadance
,
Princess Celestia
,
Princess Luna
,
Queen Chrysalis
,
Rainbow Dash
,
Rarity
,
Royal Guards
,
Shining Armor
,
Spike
,
Twilight Sparkle
Fast forward two and a half years since the events of A Living Nightmare Of Chaos, Drake, the human, has moved into Canterlot Castle with his Fiance, Princess Celestia and her sister Princess Luna. Everything seems calm, but everypony has been living on borrowed time as the arrival of a time traveling human preaching words of war in Equestria sends ripples through the lands, death will be arriving and has followed Drake from the future.
Princess Luna must decide where her heart lies, the ember of love for her sisters fiance threatens to send her mad with sorrow and jelousy. And with her sisters wedding in just a month, can she contain her feelings or will the events that are unfolding reawaken the spirit of Nightmare Moon inside her?
Characters:
Fluttershy
,
Rainbow Dash
,
Scootaloo
"I can handle the cold. I'm a pegasus. Pegasi are supposed to be able to handle the cold. Sure, most of them have a warm, fluffy cloud home and a nice warm bed...and this is the coldest winter I've ever had to survive through...but I'm tough. I'll be fine...It's just a little cold weather..."
Characters:
Maud Pie
Canon:
S4
Genre:
Comedy
Pairing:
None
POV:
3rd
Status:
Complete
Warnings:
None
• Everypony • • 3580 words
When the Fine Bros. get Maud Pie to react to an episode of Teen Titans Go! on their Youtube channel, chaos breaks out on Youtube. Pinkie Pie comes to the conclusion that the only way to fix this problem is to bring Cartoon Network back.
Characters:
Applejack
,
Fluttershy
,
King Sombra
,
Mane 6
,
Pinkie Pie
,
Rainbow Dash
,
Rarity
,
Twilight Sparkle
In an alternate timeline (inspired by the season 5 finale "The Cutie Re-Mark") where Equestria is at war with the Crystal Empire, Celestia entrusts the mane six with a dangerous task.
Recent rumors say Sombra has captured Shining Armor and Cadance, so the princess of the Sun gives the Crystal Heart to the six mares and asks them to conduct a stealthy rescue mission.
However things go bad for the heroines who are captured by Sombra's forces and taken to his castle, but not before managing to hide the artifact. The following nights, the unfortunate ponies face the king's wrath and "company" as they are interrogated regarding the location of the heart.