Titles - P
Stories
Characters:
Mane 6
Discord has been corupted by the promise of power from a mysterious bipedal figure. Discord sends the Mane 6 to another demention, and the Mane 6 are about to try to go back, but something is holding them there...
Crossover into RWBY. Major RWBY season 3 spoilers through Fall.
Characters:
Mane 6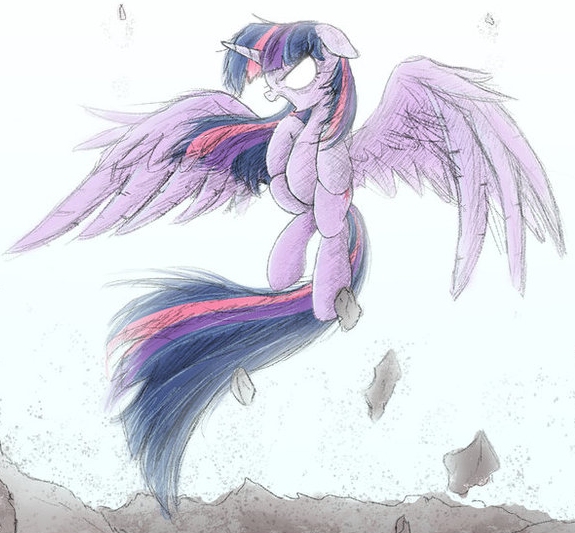 The Mane Seven are on a mission to spread friendship across Equestria. It sounds easy enough, but should they really let their guard down?
Twilight is confident that she can cope with any situation. Maybe she's right and there really is nothing to worry about… Maybe.
Characters:
Applejack
,
Fluttershy
,
King Sombra
,
Mane 6
,
Pinkie Pie
,
Rainbow Dash
,
Rarity
,
Twilight Sparkle
In an alternate timeline (inspired by the season 5 finale "The Cutie Re-Mark") where Equestria is at war with the Crystal Empire, Celestia entrusts the mane six with a dangerous task.
Recent rumors say Sombra has captured Shining Armor and Cadance, so the princess of the Sun gives the Crystal Heart to the six mares and asks them to conduct a stealthy rescue mission.
However things go bad for the heroines who are captured by Sombra's forces and taken to his castle, but not before managing to hide the artifact. The following nights, the unfortunate ponies face the king's wrath and "company" as they are interrogated regarding the location of the heart.
Characters:
Mane 6
,
Mr. Cake
,
Original Character(s)
,
Princess Celestia
,
Princess Luna
,
Scootaloo
,
Spitfire
,
The Wonderbolts
,
Vinyl Scratch
Two guys named Rodney and Chad were always called stupid. Dumb. Unworthy. It didn't help Chad that people were afraid of him. It didn't help Rodney that he was crazy, either. But at a hangout at the skate park, along came a friend of theirs, and everything changed.
Characters:
Rainbow Dash
,
Scootaloo
Scootaloo will do anything to be like her idol and mentor, Rainbow Dash. Her conviction is put to the test when, one day, Rainbow Dash shows Scootaloo something that can take her training to the next level. It's something Rainbow Dash has been using for a long time for that extra edge. It's something grown-up ponies don't talk about, except to tell the youngsters to avoid.
Will the young filly stick to what her parents and teachers had taught her and stay clean — or will she follow in the hoofsteps of her surrogate big sister?
Characters:
Rainbow Dash
A few weeks after the events of (An Evening With A Pegasus) I lay in my bed missing the love of life Rainbow Dash who's been all booked up with the Wonderbolts due to visit me in a few days as I lay on my bed remembering all the interesting things we had done over the past few mouths in this funny and touching semi sequel.
Characters:
None
Canon:
None
Genre:
Comedy
Pairing:
None
POV:
1st
Status:
In Progress
Warnings:
None
• Everypony • • 699 words
Its a story about a lonely pony, about what this pony created... (seriously im to bad at making interesting summary llets just say this is not so scary story)