Mane 6
Stories
Characters:
Mane 6
,
Original Character(s)
For some ponies, winning is everything. Always coming out on top, no matter what the losers say about you. And when you're the sixth-richest CEO in Canterlot and one of the youngest, despite only arriving in Canterlot a few years ago with a sack of bits, good eyes and a greater vision, you can't afford to care.
For the past six months, when not seeing just how far he can push his luck when it comes to deal-making and deal-breaking, the well-connected, unforgiving and brilliant Unicorn known as Silver Star has been running a rather profitable side business: Donning a disguise and conning the richest and stupidest members of the Canterlot Elite out of everything they own. Not because they wronged him in some way, but because it's fun, and because he prefers good targets to Good targets. Sometimes, the law firm he bought will pass cases to him. Other times, he seeks out his own prey. The risk, the rush, the thrill of a good plan executed perfectly, or better yet, salvaged despite unforseen complications... It's brilliant.
But when even gold loses its lustre, Silver - formerly Star Apple - must make new friends, reconnect with his family, and rediscover what it means to have fun. But what does it mean when feelings start to appear in a heart he had believed to be beyond even the warmest touch? And when something is traded away... is it possible to get it back?
In the heart of Ponyville, oblivious to the machinations of Canterlot in his absence, as a blooming disaster of his own making threatens to tear Equestria asunder, Silver Star Apple is going to find out.
Characters:
Cutie Mark Crusaders
,
Mane 6
,
Spike
,
Twilight Sparkle
This is NOT a human is lost element story, trust me. I hate that trope as well.

Travis was never treated right back in Manehattan. He never had friends, or even basic respect. just because he was considered a freak. well, A creature born in a different dimension and raised in Equestria isn't exactly the most natural thing in the world. On his birthday, Travis is given the chance to live on his own for one year in the local town of Ponyville.
Characters:
Mane 6
Discord has been corupted by the promise of power from a mysterious bipedal figure. Discord sends the Mane 6 to another demention, and the Mane 6 are about to try to go back, but something is holding them there...
Crossover into RWBY. Major RWBY season 3 spoilers through Fall.
Characters:
Mane 6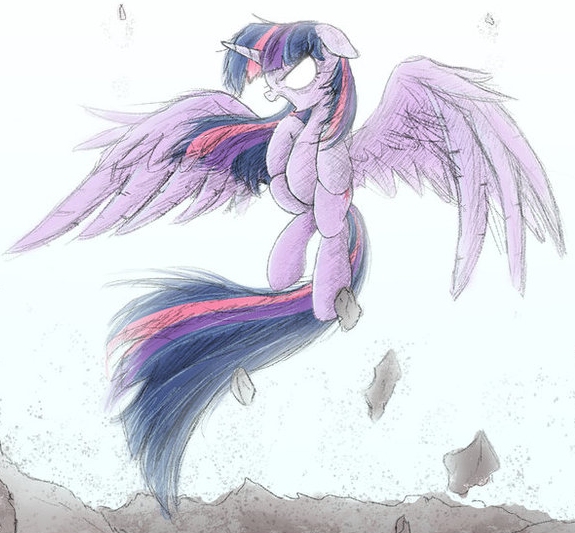 The Mane Seven are on a mission to spread friendship across Equestria. It sounds easy enough, but should they really let their guard down?
Twilight is confident that she can cope with any situation. Maybe she's right and there really is nothing to worry about… Maybe.
Characters:
Applejack
,
Fluttershy
,
King Sombra
,
Mane 6
,
Pinkie Pie
,
Rainbow Dash
,
Rarity
,
Twilight Sparkle
In an alternate timeline (inspired by the season 5 finale "The Cutie Re-Mark") where Equestria is at war with the Crystal Empire, Celestia entrusts the mane six with a dangerous task.
Recent rumors say Sombra has captured Shining Armor and Cadance, so the princess of the Sun gives the Crystal Heart to the six mares and asks them to conduct a stealthy rescue mission.
However things go bad for the heroines who are captured by Sombra's forces and taken to his castle, but not before managing to hide the artifact. The following nights, the unfortunate ponies face the king's wrath and "company" as they are interrogated regarding the location of the heart.
Characters:
Cutie Mark Crusaders
,
Mane 6
,
Original Character(s)
,
Spike
Garyx The Dragon Knight was feared by all. A human with powers of a dragon and just as strong. He trusted no one and only trusted in his own code he made. After a battle, he suddenly finds himself flung through a portal by an enemy mage. Now he finds himself in a new world.